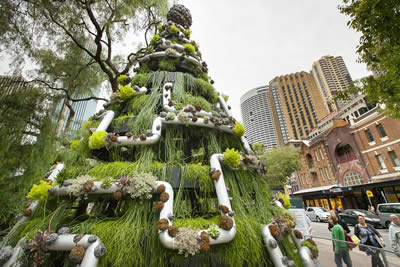 Check out the The Rocks 2012 Alternative Xmas Tree designed by Brendan Moar and then built and installed by his team in Late November.
Commissioned and funded by the Sydney Harbour Foreshore Authority, the tree was in place for 6 weeks and given that it incorporated so much plant material it had to not only survive but thrive.
The tree, a play on the traditional fir xmas tree, had  a 'green' interior created by over 150 trailing Rhipsalis.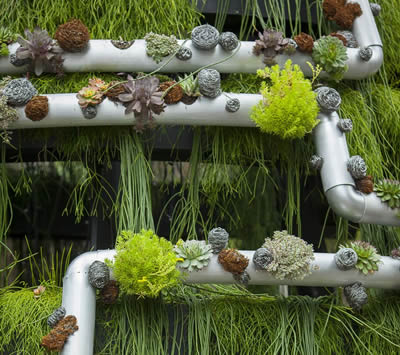 The outer layer was made up of over 200metres of bent and curved aluminum pipe that appeared to float, an interpretation of tinsel. Planted into the pipe were hundreds of succulents and attached to the pipe were hundreds of stainless steel pot scourers. The plants and scourers represented the decorations adorning the tree.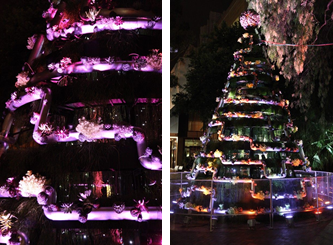 The top of the tree was crowned with a large sphere covered with copper and stainless steel scourers – the silver creating a 6 pointed 'star' amongst the copper.